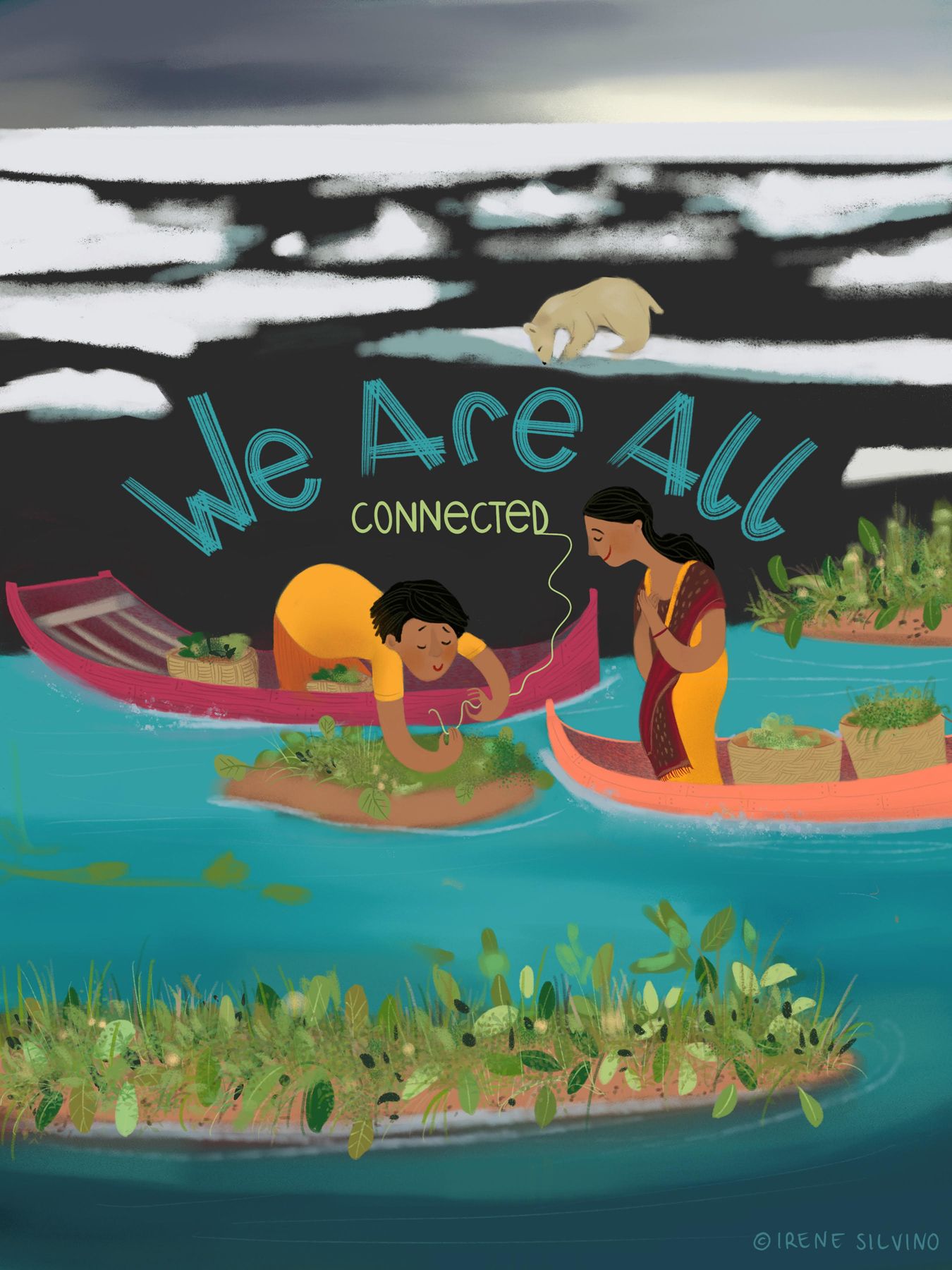 Floating farms, Bangladesh
I thought about the farmers in Bangladesh, I didn't know about their floating farms. It is really moving. It is incredible to see how they are constantly adapting to the changing environment in order to be able to support their families ❤

Illustration for Editartz "Planet Posters" project.
---