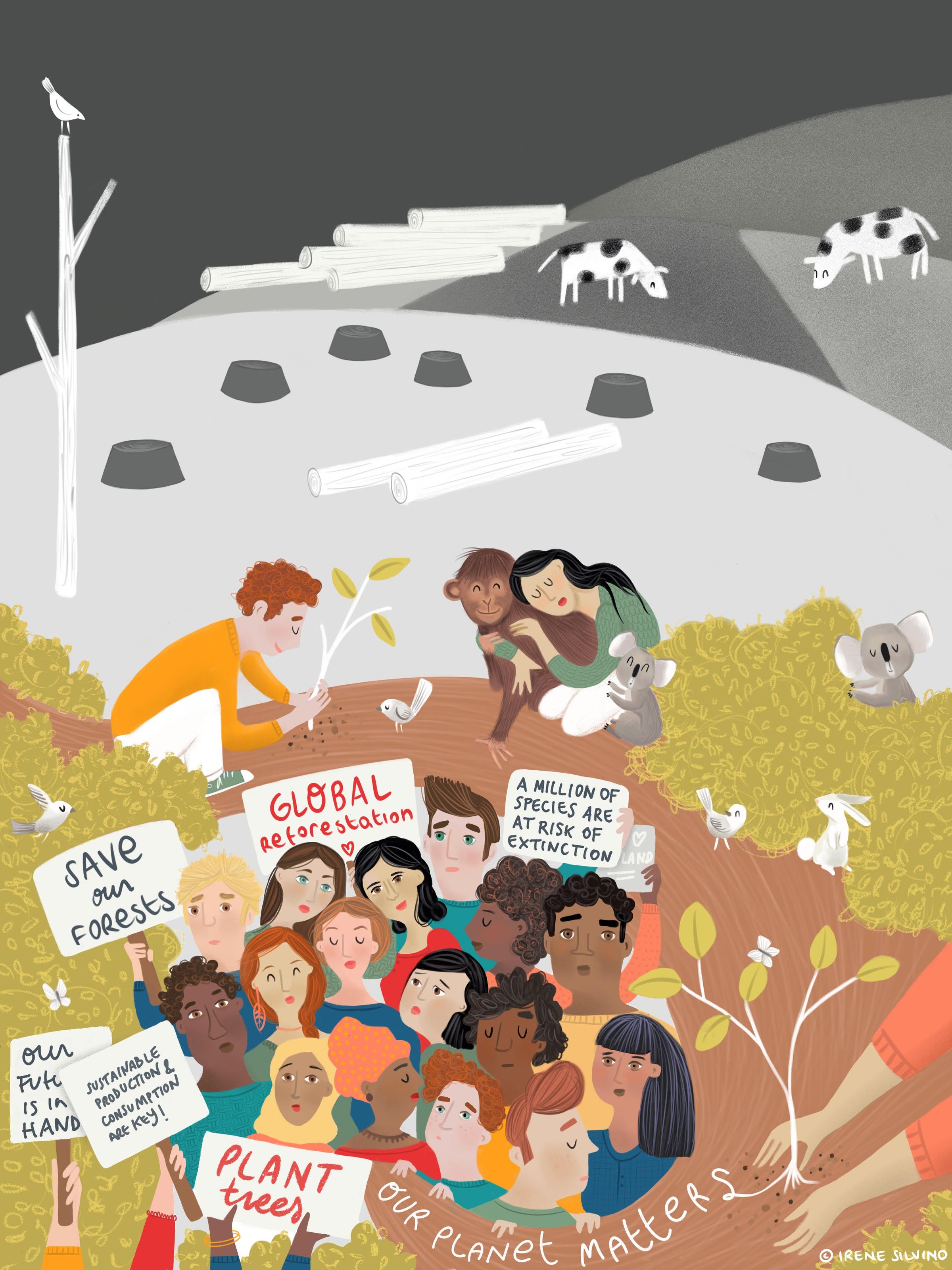 Planet Poster - Deforestation
I believe we can do a lot. I don't want to think even for a second that it is too late. There is so much beauty on our planet. Who told the flowers to be so amazing? The trees to be so magnificent? The mountains, the rivers, the sea and all sorts of animals and plants? We have got them for free. It is our responsibility to look after them. There are no excuses. It's up to us all.
This is my illustration "Deforestation" for Editartz new editorial project "Planet Posters" - the 12 months' focus on the environment.
If you want to take part, join Editartz Facebook group:
https://www.facebook.com/groups/editartz
You can find out more on Editartz website:
https://www.editartz.com
Instagram:
https://instagram.com/_editartz
---