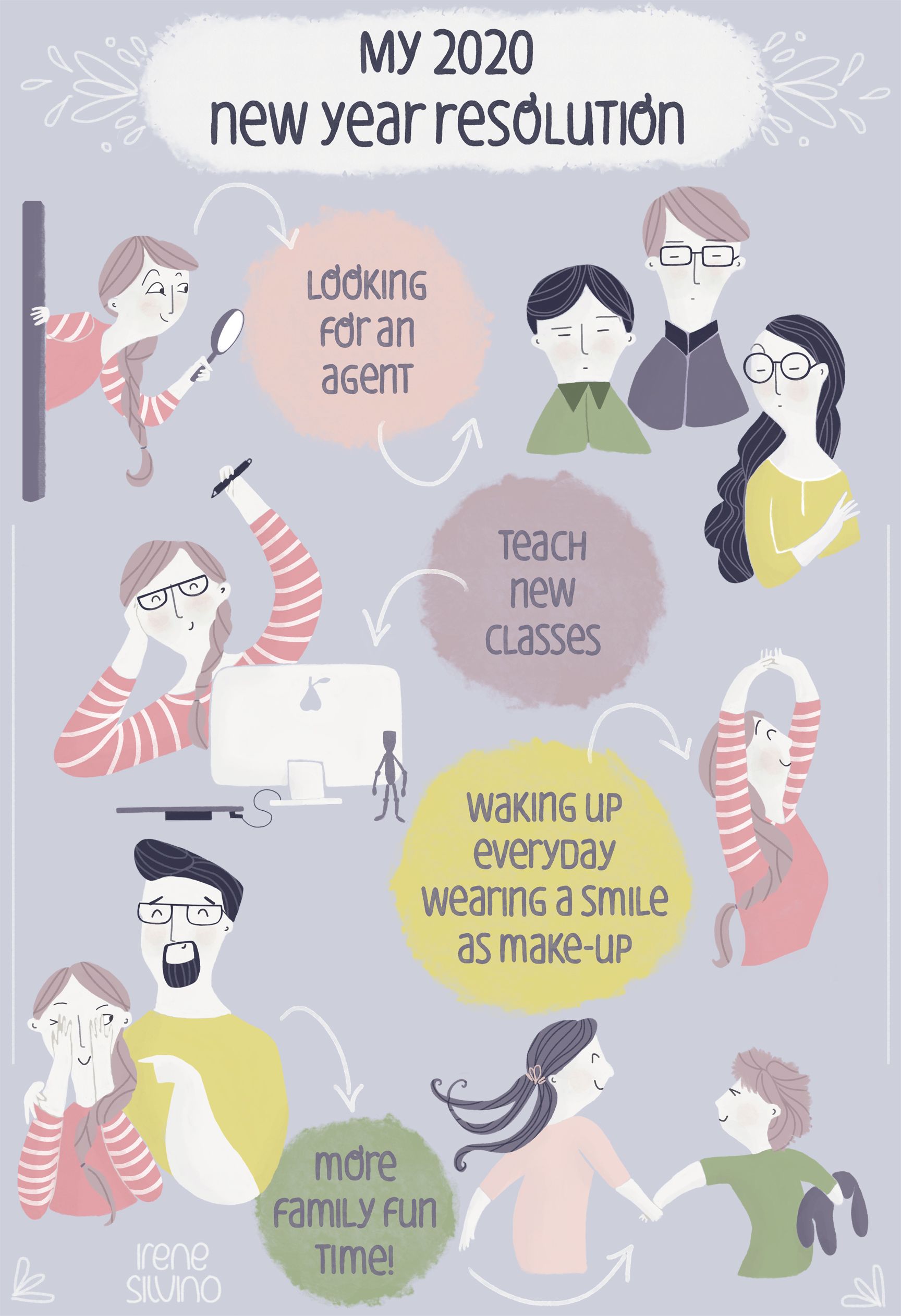 So many projects!
Happy new year everyone! :-)

There are so many things I would like to do this year and this infographic is just a little "taste"!

So, here are some of them: looking for an agent (someone I can have a good, professional, open and trustworthy relationship with), teaching new classes (I am having so much fun teaching online classes about "sketching people" and my plan this year is to continue to do so, maybe adding a few new classes later on this year!), keeping an healthy lifestyle (I love to cook healthy food and love to walk and exercise and spend as much time as possible in the nature, I also like to see the bright side of things and try to do my best to make things better around me)

But my list doesn't stop here. I have so many things on it (personal and family/home projects) that I'm currently working on, there is no magic wand unfortunately (or probably "fortunately" because when those things finally happen it is an immense joy and you know you've done your best to try to make them happen), I just need to be patient, work hard and persevere as usual. Good things always take time to grow...

One of my biggest project that I haven't been able to present here on this infographic (but that I would like to add soon to this "new year resolution" portfolio section), and also most challenging, is to complete the dummy for my children's book "Our beautiful planet" to show to publishers and art directors.

I also have little fun projects like growing my jungly collection of home plants and succulents and beating the record of 16kg potato garden crop of 2 years ago, and maybe add a little more fruit and vegetables to our kitchen garden! + of course, new bright and cheerful flowers!

I wish you all a happy, healthy, fruitful and peaceful 2020.
---