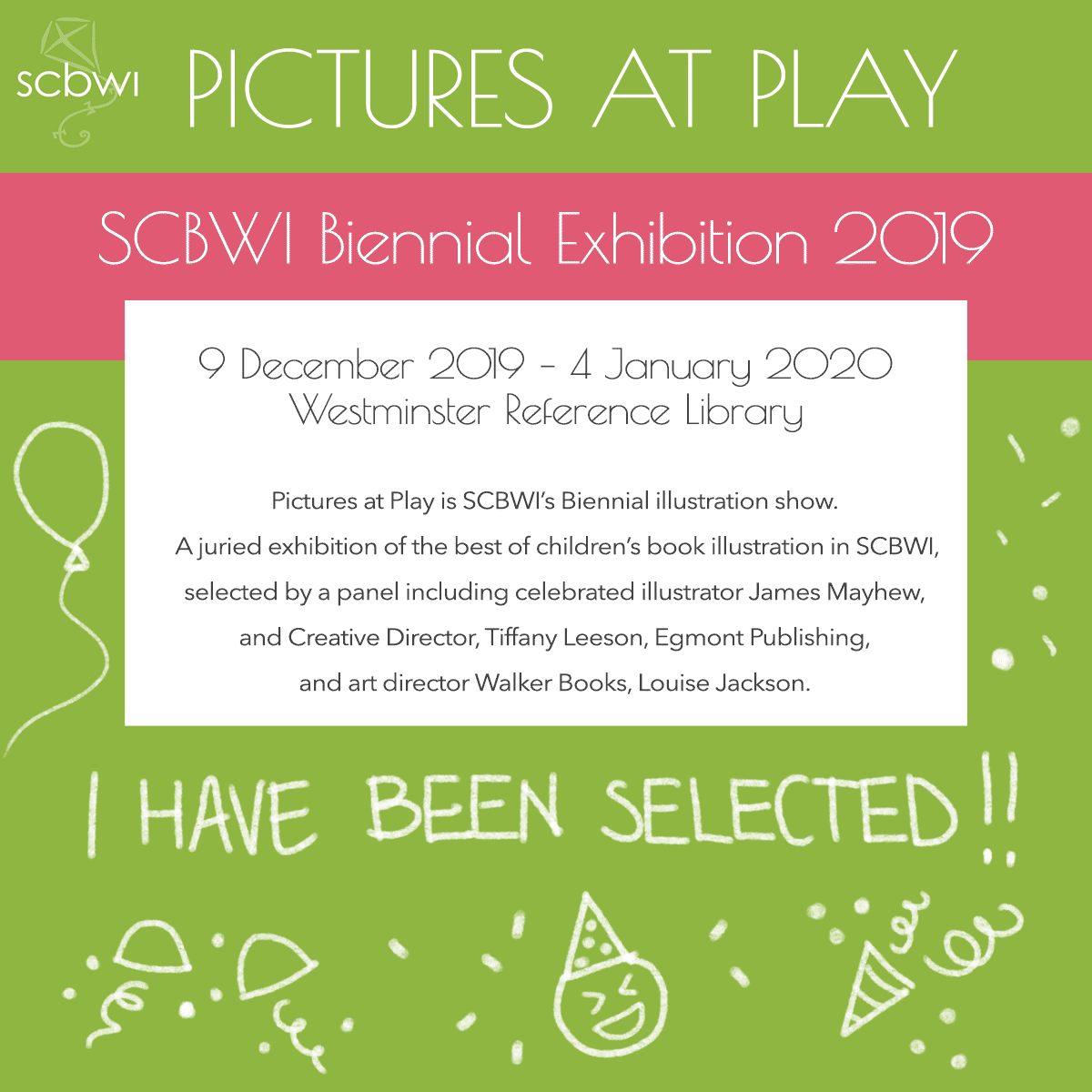 Pictures at play - SCBWI Biennial Exhibition 2019
I am super exited I have been selected for SCBWI Biennial Exhibition "Pictures at Play"!

The seminal SCBWI biennial will be held at Westminster Reference Library this December in the centre of London, 
a few steps away from the National Gallery!

Pictures at Play is SCBWI's Biennial illustration show, a juried exhibition of the best of children's book illustration in SCBWI, selected by a jury panel of a celebrated illustrator, an art director and a commissioning editor.

The Exhibition will run from 9 December 2019 – 4 January 2020.

I will be at the exhibition launch party at Westminster Reference Gallery on the afternoon of Saturday 14th December!

Highlights will include:


A grand opening and talk for the exhibiting artists and industry professionals.

Sale of prints by private arrangement with the exhibitors and of illustrators books at the launch party. 

Workshops and events for children and families.
---